Date of Travel: Not yet!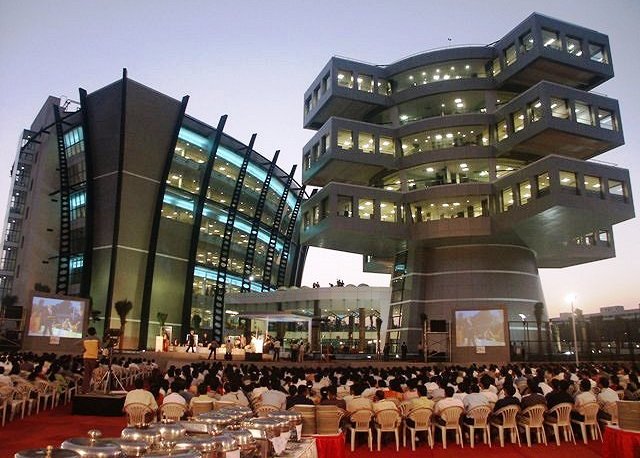 Bangalore, the metropolitan city. Photo credit: http://www.pc-progress.com/en/Default.aspx?courses-2012-Bangalore
I had offered to mum to bring her for a holiday for Chinese New Year 2013. She was very keen to visit India, and I began my research on where to go. The easiest would be to travel with AirAsia and find a simple tour there. I showed her images of wherever AirAsia flies to in India, and she picked Bangalore. She was afraid of visiting places that looked like the India features on The Amazing Race. :) Mum chickened out in the end, so I won't be going. So here is the itinerary to share. Please note that I have never been to India before, and the following is based on pure research.
Bangalore is a metropolitan city, the IT hub of India. It has subways and buses, a pleasant weather all year round, and people speak English! November to February is the best time to visit during winter, where there is almost no rain and temperature is between 15 to 25°C.
Flight:
Friday 8 Feb 2013, AirAsia AK1211, 1500-1635
Monday 11 Feb 2013 AirAsia AK1212, 1715-0005
Price of Air Ticket = RM810.18 (as of time of writing this)
Hotel:
Hotel Citadines Bangalore
Book the hotel here:

http://www2.citadines.com/india/bangalore/richmond_bangalore.html
Photos of

this hotel:
http://www.agoda.com/asia/india/bengaluru_bangalore/citadines_richmond_bangalore.html
Rate: 4500Rp + 19.416% tax = RM306/night x 3 nights = RM459

/pax
Citadines Bangalore. Photo credit: http://www2.citadines.com/india/bangalore/richmond_bangalore/photo_gallery.html
Studio Premier Room. Photo credit: http://www2.citadines.com/india/bangalore/richmond_bangalore/photo_gallery.html
Itinerary:
Day 1: Take Meru Cab to Hotel

. Shopping at UB City nearby.



Day 2: Bangalore Sightseeing

Tour

(7:15am-8:00pm, Wed-Sun only)


-

Visit Rajarajeshwari Temple, Bannerghatta Biological Park, National Gallery of Modern Art, Jawaharlal Nehru Planetarium, ISKCON Temple, Prasanna Anjaneya Temple, Musical Fountain & Karnataka Chitrakala Parishad
Note: Tours depart from Badami House, 1.5

km away from Citadines


Cost

using luxury bus

Volvo =

Rs

485

= RM27.65
Excludes: All food and entrance fees
http://www.karnatakaholidays.net/city_holidays_new_bangalore.htm
ISKCON Temple. Photo credit: http://theharekrishnamovement.files.wordpress.com
Jawaharlal Nehru Planetarium

. Photo credit: http://www.hindu.com/2007/10/06/images/2007100659000201.jpg
Indira Gandhi Musical Fountain. Photo credit: http://www.placeforholidays.com
Day 3:

Full

day tour to Mysore, 3 hours away (6:30am - 11:00pm

, daily

)
- Visit

Daria Daulat, Fort, Sriranganatha Swamy Temple, St Philomena's Church,
Chamundi Temple, Mysore Palace, Zoological Garden, Brindavan Gardens)
Note: Tours depart from Badami House, 1.5

km away from Citadines

Cost

using luxury bus

Volvo =

Rs

910 = RM51.87
Excludes: All food and entrance fees
http://www.karnatakaholidays.net/city_holidays_mysore.htm
St. Philomena's Church. Photo credit: http://anthony-samson.blogspot.com
Sriranganatha Swamy Temple. Photo credit: http://pratapgad.blogspot.com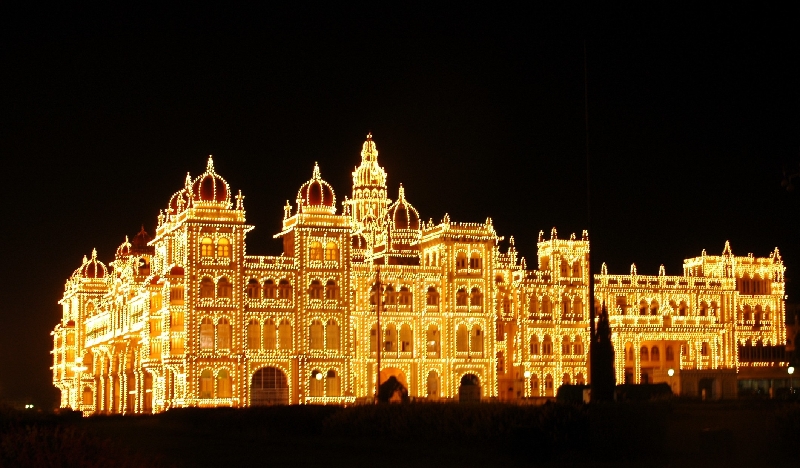 Mysore Palace. Photo credit: http://www.grandpoohbah.net
Day 4: Morning walk tour with Bangalore Walks

(
7-10am)


http://www.bangalorewalks.com/
Cost: Rs500/adult, Rs350 seniors,

= RM28.50
UB City Shopping Mall. Photo credit: http://burrp.in.com
Summary:
Air Ticket Price: RM810.18
Tour Day 2 = RM27.65
Tour Day 3 = RM51.87
Tour Day 4 = RM28.50
Hotel = RM459
Visa Fee = RM220 (as quoted by Reliance,

Damansara Jaya)


Total = RM159

7

.20

(excludes food and shopping)